Date: Every Tue from 24 Feb 2015 onwards (12 lessons)
Time: 7.30pm to 9.30pm
Trainers: Bhante Dhammaratana & Venerable Wiloye WimalajothiVenue: Buddhist Library, Level 2
FREE Meditation Course for Beginners

DOWNLOAD THE REPLY FORM TO REGISTER NOW!
Meditation Course for Beginners
Need help in meditation? Let Bhante Dhammaratana and Venerable Wiloye Wimalajothi guide you through the obstacles that you will face during meditation.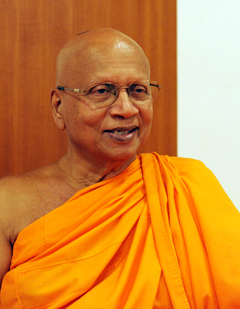 Venerable Bellanwila Dhammaratana, or more affectionately addressed as Bhante, is the founding and pivotal figure of the Buddhist Library (BL).
Bhante was born in Sri Lanka and received his Buddhist ordination at the age of 13. In 1973, Bhante left Sri Lanka for Dhammaduta activities  in Singapore at the invitation of Venerable M. Mahavihara.
In 1999, Bhante founded a meditation retreat centre, the Paramita International Buddhist Centre in Sri Lanka, with the assistance of Buddhist devotees from Singapore.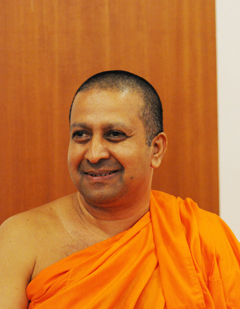 Venerable Wiloye Wimalajothi arrived in Singapore in December 2012 from Sri Lanka. Born in 1961, the soft-spoken Venerable resides at the Buddhist Library (BL). He is assisting Venerable B. Dhammaratana in all Dhamma activities and teaches Pali and Buddhist Studies at the postgraduate classes at the BL.
Venerable Wimalajothi graduated with a First Class Honours from the University of Peradeniya and taught at the Department of Pali and Buddhist Studies of University of Peradeniya from 1992 to 1996. He has also received several academic awards for his competence in Pali.