Title: Philosophy of Emptiness/ Buddhist Meditation on Dependent Origination
Date: 24 Mar 2015 (Tue)
Title: Foundation of Compassion and How to Meditate on Loving Kindness
Date: 26 Mar 2015 (Thu)
Time: 7.30pm to 9.00pm
Venue: Buddhist Library, Level 2 Auditorium
FREE ADMISSION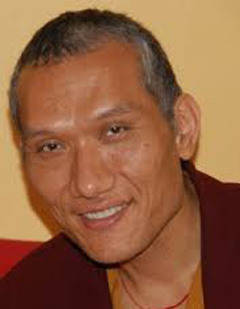 Yangsi Rinpoche is the director and resident teacher of the FPMT Maitripa College in Portland, Oregon, USA. At the age of six, he was recognised as the reincarnation of Geshe Ngawang Gendun, a renowned scholar and practitioner from Western Tibet. He obtained a Geshe Lharampa degree from Sera Je Monastery in south India and now abides in the aspect of a lay person. Besides heading the Master of Arts in Buddhist Studies programme at Maitripa College, Yangsi Rinpoche was previously the resident teacher of several FPMT centres in North America. Rinpoche teaches in English.