Date: 9 Aug 2022 (Tue)
Time: 8am to 5pm
Venue: The Buddhist Library
REGISTER NOW!
About this program
Come practice together this National Day. Suitable for all practitioners, including those who have just started meditating.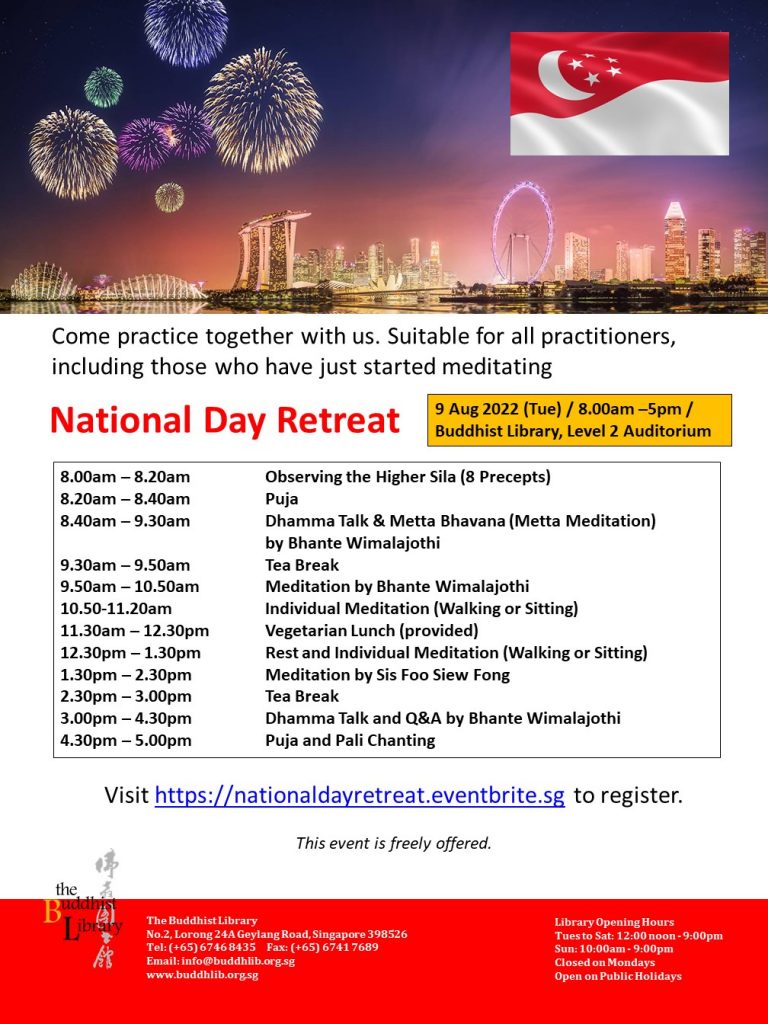 Event Details
Lunch will be provided.
This event is freely offered. You may wish to donate/dana after the event.