Date: every other Sun for 2 semesters
Dates: Click here to see full dates
Time: 2-3.30PM
Venue: The Buddhist Library
Click here to register
About this program
Start your children on their journey learning about Dhamma and how to apply the wisdom of the Buddha in their daily lives!
In 2023 experienced mindfulness teacher Venerable Faxun, together with Buddhist Library's Sunday School teachers, will be conducting the new Mindfulness for Young Children Programme. Suitable for children aged 4 to 12, the class meets every two weeks and will include engaging and effective activities such as mindfulness games, Buddhist story-telling, meditation and activities on emotional well-being.
 About the classes
The class will be divided into two: Age 4-9 (pre-school and lower primary) and Age 10-12 (upper primary)
All lessons will be in English and Mandarin, so your children will get to practice and be exposed to some Mandarin
Provisions will be made for non-Mandarin speakers so they are also engaged fully.
Key programmes and highlights as follows:
For Preschoolers and lower Primary:
Mindfulness Meditation
Mindfulness Games/ Activities / Art and craft
Buddhist Story telling
For Upper Primary:
Meditation
Discussion on how to handle emotions
Developing emotional well being
Group discussion on Buddhist Dhamma
Pre-school and lower primary – 1st and 3rd Sundays of the month
Feb 5, 19
Mar 5, 26
Apr 9, 23
Semester 2: from Jul to Oct, exact dates to be confirmed
Upper primary– 2nd and 4th Sundays of the month
Feb 12, 26
Mar 19, Apr 2
Apr 16, 30
Semester 2: from Jul to Oct, exact dates to be confirmed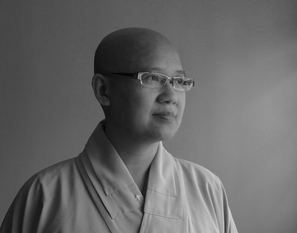 Ven Fa Xun is a Singaporean Buddhist monastic who is passionate about sharing the practice and benefits of secular mindfulness with the wider community.
She holds a Bachelor of Arts and Education degree from the University of Western Australia, and has designed a mindfulness programme "Mindfulness and Loving Kindness (M.I.L.K.) in Education" as part of her Master's Degree, which was piloted in a primary school in Singapore.
She takes delight in designing programmes and games to address the emotional and developmental needs of young children. Recently, she published a jigsaw puzzle to help children develop the ability to stay focused via Mindful Play.
Ven Fa Xun has over twenty years of experience in teaching both children and adults at various Buddhist centres in Singapore, Malaysia and Western Australia. She is the author of the book "One Life, Five Precepts", and contributes articles to Buddhist magazines.
Ven Faxun will be assisted by the library's committed Sunday School Teachers.
How To Register
Please fill up the reply slip, and email to info@buddhlib.org.sg together with payment:
Paynow to "S81SS0026HBRS".
Bank transfer – Internet transfer to bank current account "DBS 0010193783"
Cash or NETS – please make payment at our counter.
Cheque – Please make cheque payable to "Buddhist Research Society" and mail the cheque to us. Please indicate behind your cheque  "Mindfulness for Young Children" as well as the following information:
• your name
• e-mail and
• contact no.
The Buddhist Library reserve the rights to change or cancel any part of the programme due to unforeseen circumstances. No cancellations will be accepted.