Date: 11 Feb – 4 Mar 2023 (Every Sat)
Time: 2-4PM
Venue: The Buddhist Library
Click here for information or to register
About this program
What is meditation? Why do people meditate? Is there more than one type of meditation and if yes, how do I know which is the most suitable one for me? What is the difference between samātha (calmness) meditation & vipassanā (insight) meditation? And how will meditation affect my life and make it better?
This Meditation for Beginners class will give you answers to these questions and provide you with basic meditation training which you can nurture further on your own. There will be guided meditation sessions introducing different themes as well as a presentation on the benefits of meditation. This class is open to Dhamma practitioners who do not have any experience in meditation as well as non-practitioners who wish to learn the basics of meditation and know more about its role in the practice of Buddhism.
About the classes
A typical class would include the following: guided meditation sessions, teaching, Q&A.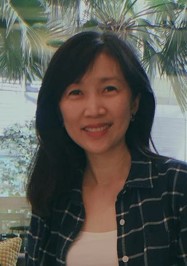 Sister Foo Siew Ee is one of the lay teachers at Buddhist Library. She likes to refer to herself as a sincere Buddhist practitioner who strives to practise the Noble Eightfold Path to the best of her ability and in turn, share the beauty of the dhamma with others – something she has happily done over the years. She is well-regarded for teaching in a way that is clear and easy to understand.
Sis Siew Ee has a Postgraduate Diploma in Buddhist Studies from the University of Kelaniya.
How To Register
Click here to reserve your seat.
The Buddhist Library reserve the rights to change or cancel any part of the programme due to unforeseen circumstances. No cancellations will be accepted.
Buddhism in Your Daily Life
Your well-being through the holistic study and practice of Buddhism
Buddhism in Your Daily Life
Your well-being through the holistic study and practice of Buddhism