Date: 1 Oct to 10 Dec 2017 (Every Sun)
Time: 4pm to 5.30pm
Venue: The Buddhist Library
*Break on 22 Oct (Robes & Books Offering), 12 Nov (Medicine Buddha Puja), & 19 Nov (BL Family Day Funfair)
Click here to Register. ALL ARE WELCOME!

Whether you are looking to get inspired or looking for some nuggets of wisdom & flash of insight, come and join us in our weekly reading of Buddhist Philosophy!
We will be conducting weekly reading & book reviews of the following canonical Buddhist sutras and sastras:
1. Heart Sutra
2. Madhyamaka
3. Yogacara
They will be led by Bro Jono Rusly and occasionally by some guest speakers.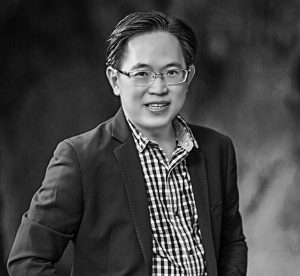 Bro Jono is currently pursuing PhD program in Comparative Philosophy at Nanyang Technological University in Singapore. He received MA degree in Buddhist Studies at Buddhist & Pali Institute, Kelaniya University.  In addition, he holds an MA degree in International Relations from the International University of Japan.
He has written several academic papers on Comparative Buddhism and philosophy, among which are : "Tsongkhapa's notion of non-self and its parallel to Pali Abhidhamma," "Dharmakirti & Meinongian theory of non existent objects," "Tsung Mi & Jizang on Buddha Nature," "Textual Interpretation of Zhuangzi and his Butterfly Dream."
Jono is a full time wealth manager with an international bank based in Singapore. In addition, he is also a practitioner of Traditional Chinese Martial Arts (Xinyi Liuhequan, Yanqingmen and Yongchunquan) since 2004.