Your Mobile-Friendly Portal for Buddhism in Your Daily Life.
Be Inspired. Be Connected. Be Here.
21 Dec 2016 – Press Release of Launch of Buddhist Library Responsive Design Website
Launch of Our Responsive Design Website
Buddhist Library just launched a brand new online experience from beginning to end.
Online shopping cart for Dhamma books
Online payment for courses and events
Social media sharing function
Those who have been using mobile devices to access the Buddhist Library website latest events and information can now enjoy an enhanced user experience with this recently redesigned responsive website. The website has been developed to feature a responsive design, adapting its display for optimal viewing on any size/resolution screen. In addition to enhanced rendering of content across mobile devices, search and social sharing functions have also been optimised for mobile devices.
Shop for Your Dhamma Books Online
We have added in a brand new online bookshop that allows you to order your Dhamma books online with a simple ordering process. You can order it for yourself or ship it to a friend as a gift.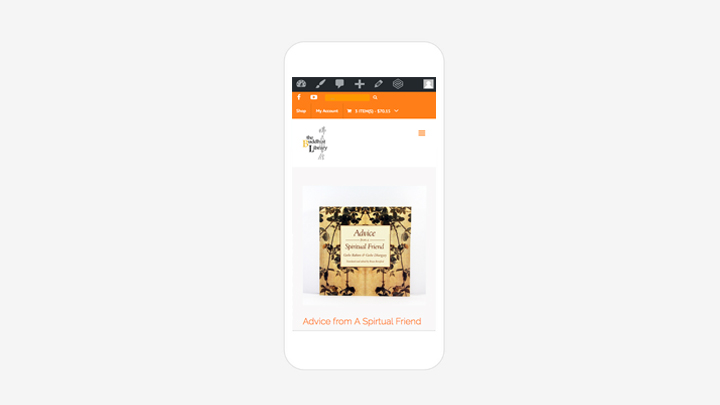 Online Payment Available
Whether you have a paypal account or not, send us your registration form and request for a payment link. You can pay for your courses or for an event with your credit card.
Share Any Page With Your Friends On Social Media
Whether it is one of our POJ (Path of Joy) newsletters, an event or a book in our shop, you can now share it with your friends on one of the social media platforms.
Connect with Us
Follow us on facebook or subscribe to our online mailing list to keep updated of our latest events and activities.