Date: 17 Jul 2016 (Sun)
Time: 10am to 5pm
Venue: Buddhist Library, Level 2 Auditorium
Admission is Free. All are Welcome
DOWNLOAD THE REPLY FORM TO REGISTER NOW!
Download the English poster here
Dhamma Day

Dhamma Day, a Buddhist celebration, marks the day when Lord Buddha gave his first sermon to the five ascetics in Deer Park. Celebrated by Buddhists worldwide, it's considered a time to reflect on the qualities of the Buddha and express gratitude for his teachings which offer humanity a way to find release from its bonds.
| Time | Programme |
| --- | --- |
| 10.00am – 10.30am | Offerings to the 28 Buddhas and Chanting in Pali |
| 10.30am – 11.15am | Chanting of Dhammacakka Sutta (First Sermon of the Buddha) |
| 11.15am – 11.45am | Dhamma Talk 45 years of Buddha's Mission by Bhante Dhammaratana |
| 11.45am – 12.30pm | Dana to Venerables and Lunch for all Participants |
| 01.00pm – 02.30pm | Movie Screening of The Life of Zen Master Dogen |
| 03.00pm – 04.00pm | Dhamma Talk by Venerable Seck Wan Chin |
| 04.00pm – 05.00pm | Puja and Pali Chanting, followed by Refreshments |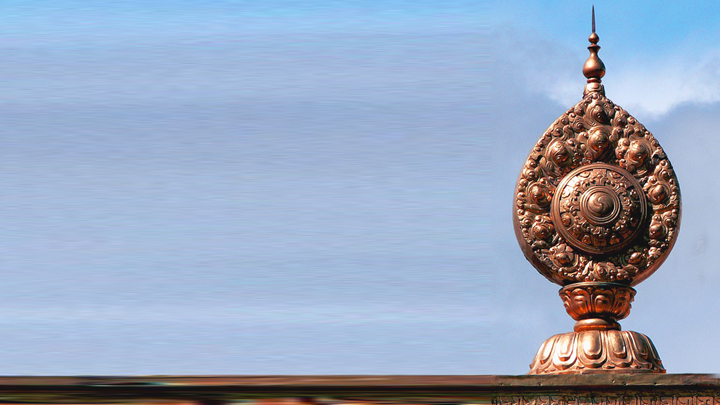 初转法轮日
初转法轮日是佛教徒庆祝釋迦牟尼成佛之後,在鹿野苑为五比丘第一次宣說佛法的日子。世界各地的佛教徒都会在这一天自我反省佛陀的优良素质以及感恩他弘扬解脱人道的法门。
| Time | Programme |
| --- | --- |
| 10.00am – 10.30am | 礼敬二十八佛和诵经 (巴利文) |
| 10.30am – 11.15am | 诵念转法轮经 (佛陀的第一个开示) |
| 11.15am – 11.45am | 达摩拉哒那法师开示《佛陀45年的使命》 |
| 11.45am – 12.30pm | 供养法师和提供午餐给参加法会者 |
| 01.00pm – 02.30pm | 电影播放 《道元希玄的一生》 |
| 03.00pm – 04.00pm | 释远青法师开示 |
| 04.00pm – 05.00pm | 法会和巴利文诵念,茶点招待 |