About this program
This certificate course is about gaining a holistic introduction to Buddhism. The Library's goal is for you, after completing the course, to have confidence in knowledge of the Buddha's teachings (the Dhamma) and the practice of Buddhism.
About the classes
There will be 23 sessions across 5 months and they each comprise lessons and Q&A, devotional activities and a chance to interact with fellow students. A typical class may look like this:
7.30-8.50pm: Opening, meditation practice and lesson
8.50-9.00pm: Break
9-9.30pm: Lesson, Q&A and wrap up
The list of topics to be taught is at the end of this page.
About the teachers
The course will be taught by the Buddhist Library's resident monastic community (sangha), Venerable Dr. Wiloye Wimlajothi and Venerable Dr. Akiriye Somananda, as well as lay teachers Sister Foo Siew Fong and Brother Nikko Tan.
Venerable Dr. Wiloye Wimalajothi (or Bhante Jothi, as he is known to us) graduated with First Class Honours from the University of Peradeniya and taught at the Department of Pali and Buddhist Studies of University of Peradeniya from 1992 to 1996. He subsequently went to the UK where he resided for 14 years.
Venerable Wimalajothi has received several academic awards for his competence in Pali, the language of the Buddhist Canon, and in 2021 he obtained his PHD with the University of Kelaniya. He is currently a resident monk at the Buddhist Library.
Venerable Dr. Akiriye Somananda (or Bhante Soma, as he is known to us) arrived in Singapore in December 2019 from Sri Lanka. Born in 1976, Venerable resides at the Buddhist Library. He is assisting Venerable B. Dhammaratana in all Dhamma activities and teaches Meditation and Buddhist Studies at the postgraduate classes at the BL.
Bhante Akiriye Somananda graduated with Ph.D from the University of Peradeniya and worked in Encyclopaedia of Buddhism in Sri Lanka from 2018 – 2019.
Resident Monk
Buddhist Library
Ph.D, MA, BA (Special)
University of Peradeniya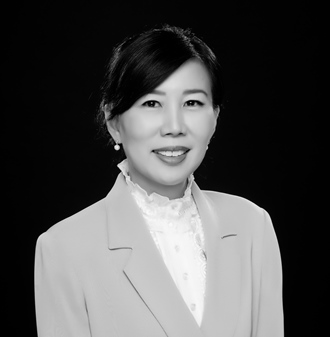 Sis Siew Fong PBM is a lawyer by profession and a partner with Harry Elias Partnership. She was the President of Singapore Association of Women Lawyers (2001 – 2009) and is currently its Advisor. Sis Siew Fong is well-regarded for having led many good dhamma courses in Singapore. She has a Postgraduate Diploma in Buddhist Studies and Master of Arts in Buddhist Studies from the University of Kelaniya.

Bro Nikko is a third-generation of Martial Arts teacher. He has a MBA, a Postgraduate Diploma in Counselling, a Diploma in Buddhist Psychotherapy & Counselling and a MA degree in Buddhist Studies. Bro Nikko is also a Certified Behaviour Change Specialist, and he founded "Buddhist-based Therapy" by practicing Buddhist counselling and therapy.
Bro Nikko is an EXCO member of the Buddhist Research Society (The Buddhist Library) and has been an active volunteer befriender with several social service agencies.
Who should attend?
Anyone who wants to reap the spiritual benefits of learning the Buddha's teachings and applying it in their everyday lives.
Anyone who wants to experience a higher happiness in life
Also suitable for absolute beginners to Buddhism.
Further details
A certificate will be awarded by the Buddhist Library upon completion of the course – this means 75% attendance at the lessons.
The cost is $100 for Buddhist Library Members and $200 for non-members. You can join us as a member now to enjoy the discounted price.
The course fee defrays the costs of running the library.
What are the class topics?
| Date | Topic |
| --- | --- |
| 16 Feb | The Buddha |
| 23 Feb | The Dhamma |
| 2 Mar | The Sangha |
| 9 Mar | Evil Good and Pure – The teachings of all Buddhas |
| 16 Mar | The Practice |
| 23 Mar | What is Suffering |
| 30 Mar | The Cause of Suffering |
| 6 Apr | The Cessation of Suffering |
| 13 Apr | Right Understanding |
| 20 Apr | Right Thought |
| 27 Apr | Right Speech |
| 4 May | Right Action and Right Livelihood |
| 11 May | Right Effort and Right Mindfulness |
| 18 May | Right Concentration |
| 25 May | Meditation – Part 1 |
| 1 Jun | Meditation – Part 2 |
| 8 Jun | Kamma and Rebirth |
| 15 Jun | The 4 Sublime States of Mind |
| 22 Jun | Theravada and Mahayana and Other Traditions |
| 6 Jul | The 3 Universal Characteristics of Existence |
| 13 Jul | Sutta Study: A Selection |
| 20 Jul | The Importance of Pali |
| 27 Jul | Jataka Stories |
How To Register
Please fill up the reply slip, and then pay using one of these options:
Paynow to "S81SS0026HBRS".
Bank transfer – Internet transfer to bank current account "DBS 0010193783"
Cash or NETS – please make payment at our counter.
Cheque – Please make cheque payable to "Buddhist Research Society" and mail the cheque to us. Please indicate behind your cheque  "Buddhist Fundamentals Certificate Course" as well as the following information:
• your name
• e-mail and
• contact no.
The Buddhist Library reserve the rights to change or cancel any part of the programme due to unforeseen circumstances. No cancellations will be accepted.